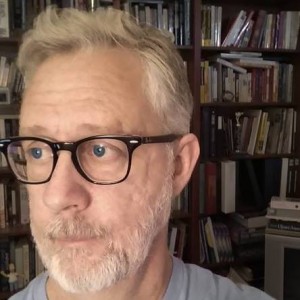 My name is Ed Tankersley. I'm a writer from Phoenix, Arizona. My primary writing project is The Distance Between Us, a contemporary novel in progress. I am about one-third through the first draft, and I intend to complete the draft in early 2016.
I wrote award-winning short fiction in college (Swarthout Award for fiction, 1986) but put fiction aside after college to pursue a career in advertising. Although I don't regret having a stable income while my wife and I raised our two sons, I now feel like I have some catching up to do, writing-wise. My last three years have been about building a life focused around writing and engaging in the writing community.
An excerpt of my novel-in-progress was published in Four Chambers issue 2 in October 2014, and it received a positive notice in The Review Review (see the sidebar for more on both of those things).
I take occasional "sabbaticals" from working on the novel to write short stories and poetry. It feels a bit like procrastination—and it probably is—but it's rewarding now and then to actually finish something. It also gives me an excuse to get out into the writing community in Phoenix. I've been reading my poems at open mics, and was invited to read as featured poet at two local events in 2014. I host New Deal, a monthly open mic, and encourage young and emerging writers to get up to the mic alongside veterans of our local scene.
If you find anything you like on these pages, I hope you'll leave me a comment. I love to hear what's appealing to readers.